See information below for the 2021 Apply Nevada FAFSA Events
Be sure to check out our very valuable information on our FAFSA Resources tab! If you have questions or need additional help in completing the FAFSA, please contact the college Financial Aid Office or your admissions representative.
For the Fall 2021 FAFSA season, all Apply Nevada! FAFSA events will be held virtually. There will be a total of eight events beginning in October and running through December. See the table below for the dates. At this time, the time of the events is still being confirmed. Check back frequently for updates.
These events have been made possible by a collaborative effort between Clark County School District (CCSD), the Nevada System of Higher Education (NSHE), all seven public colleges and universities, and WACAC. #ApplyNevada!
The virtual program is approximately 90 mins.
Families can join any of the portions that are relevant to them. If they don't need the general information, then they can jump in during the guided walkthrough or just attend the institutional breakouts. The sessions will cover the following:
30 mins: General financial aid overview, explanation of Alternate Needs, and FAFSA/financial aid vocabulary
30 mins: Guided walkthrough of the FAFSA online
30 mins: Institutional breakout rooms to provide more specific support and answer questions, especially pertaining to completing Alternate Need forms
| DATE | Time | Link |
| --- | --- | --- |
| October 2nd (Saturday) |  TBD | TBD |
| October 6th (Wednesday) |  TBD | TBD |
| October 12th (Tuesday) |  TBD | TBD |
| October 21st (Thursday) |  TBD | TBD |
| November 4th (Thursday) |  TBD | TBD |
| November 8th (Monday) |  TBD | TBD |
| December 4th (Saturday) |  TBD | TBD |
| December 16th (Thursday) |  TBD | TBD |
Don't forget to attend Southern Nevada College Week – October 25th – 28th!! See the flyer here: SNCW-2021.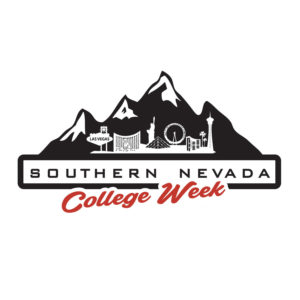 We would like to thank all of our event partners and all of the school counselors, faculty and staff that have helped to put these events together. If you have any questions about any of the events, please contact your school counselor.
Like us on Facebook: https://www.facebook.com/Apply-Nevada-1061886880655050/
Join all of our partners on social media using #ApplyNevada and #IAPPLIED.