Nevada is home to seven public teaching institutions that offer countless opportunities to study and prepare for future careers. There are four community colleges, one state university, and two research universities. Our colleges offer many degree and certificate programs, some of which are completely online. The universities also offer graduate and professional programs as well.
Whether you want to be a musician, auto mechanic, social worker, nurse, teacher, engineer, or lawyer, we've got you covered! And that is just the beginning of a long list of potential career opportunities available. Unsure? That is okay too! The important thing is to take the first step toward your future and you can do that at any one of the ApplyNevada! College Application Events.
Nevada Colleges for Two-Year Associate Degrees
These schools offer low tuition, substantial career preparation, and the chance to combine part-time work with education. Students can earn certificates or associate degrees. A few select bachelor's degree programs are also offered at these institutions. These institutions may also offer dual credit programs for high school students to simultaneously earn college credit while still in high school.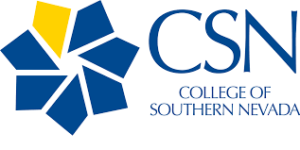 College of Southern Nevada
Website: www.csn.edu
Henderson Campus: (702)651-3000
North Las Vegas: (702)651-4000
Charleston Campus: 702-651-5000
Location: Las Vegas, North Las Vegas, and Henderson
With three main campuses across Southern Nevada and multiple learning centers, the College of Southern Nevada (CSN), with more than 30,000 students, has become the largest and most ethnically diverse college in Nevada. CSN offers over 150 degrees and certificates in more than 70 academic programs with 48 degrees and certificates available entirely online. With a student-to-faculty ratio of 21-to-1 CSN ensures you will get the most out of your education.
Great Basin College
Website: www.gbcnv.edu
Phone: (775) 738-8493
Location: Elko, Pahrump, and other satellite locations
Great Basin College takes pride in delivering associate and bachelor degrees throughout rural Nevada. Its service area covers 86,500 square miles, two time zones, and ten of Nevada's largest rural counties. The main campus in Elko is a comprehensive residential college. College centers are also located in Battle Mountain, Ely, Pahrump, and Winnemucca. There are dozens of satellite facilities and the Internet campus has grown rapidly. Great Basin College offers the most online programs and is currently serving over 3800 students.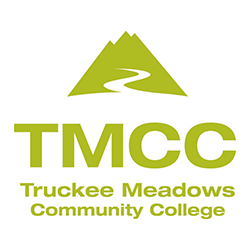 Truckee Meadows Community College
Website: www.tmcc.edu
Phone: (775) 673-7111
Location: Reno
Truckee Meadows Community College is continually growing and finding new ways to prepare students for the real world. Offering academic and university transfer, occupational training, career enhancement workshops and classes just for fun, TMCC serves over 25,000 each year at five educational sites and more than 20 community locations. TMCC offers programs over 130 leading to associate degrees and certificates in more than 50 academic and occupational areas. They also offer two bachelor of applied science programs.

Western Nevada College
Website: www.wnc.edu
Phone: (775) 445-3000
Location: Carson City
Since 1971, Western Nevada College has helped students prepare for careers, earn a college degree, and get started on the road to success. WNC offers high quality and affordable college education, in a caring environment that respects the individual. WNC offers several associate degree and certificate programs as well as a bachelor of applied science in construction management. The main campus is in Carson City but WNC reaches out to everyone with campuses also in Fallon, and Douglas/Minden, as well as learning centers in Fernley and Yerington. Together with their online course offerings, WNC serves over 5000 students.
Nevada's State University and Research Universities
Nevada has one state university and two research universities. Four-year institutions usually offer two years of general education in core courses such as English, math, and science, after which students spend the next two years specializing in courses related to a major field of study. You can always begin your college program at a community college and transfer to a four year program!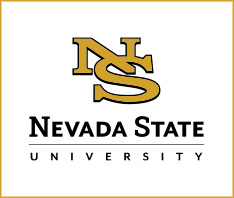 Nevada State University
Website: www.nsc.edu
Phone: (702) 992-2000
Location: Henderson
Effective July 1, 2023, Nevada State College became Nevada State University! Nevada State is a comprehensive college with a commitment to educating students for success in the real world. At NSC, you'll build a career, not just a job—and you'll prepare to take charge of your future. Nevada State College was founded in 2002 and since that time has grown to over more than 3500 students. The College's main campus is located in Henderson, Nevada, just 15 miles from the world-famous Las Vegas Strip. NSC offers more than 35 majors and minors leading to the bachelor's degree.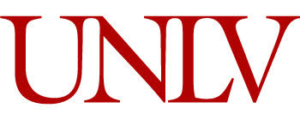 University Of Nevada, Las Vegas
Website: www.unlv.edu
Phone: (702) 774-UNLV (8658)
Location: Las Vegas
Since its first classes were held on campus in 1957, UNLV has transformed itself from a small branch college into a thriving urban research institution of more than 30,000 students and 3,100 faculty and staff. Along the way, the urban university has become an indispensable resource in one of the country's fastest-growing and most enterprising cities. With more than 390 academic degree programs to choose from, UNLV provides the foundation to set you on your path to your future.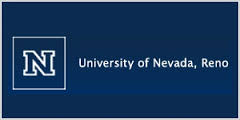 University Of Nevada, Reno
Website: www.unr.edu
Phone: (775) 784-1110
Location: Reno
Unexpected opportunity. That's what you'll find at the University of Nevada, Reno. Founded in 1874 as the Silver State's first university, Nevada is a Tier 1, land-grant research university committed to serving the common good of the state and the world. Nestled at the intersection of the Great Basin and Sierra Nevada, the 21,000-student campus offers more than 145 competitive degree programs and paradigm-shifting research in a world-class setting.